ecosero e-Learning
How to realise your online education events and webinars
For
SMEs and large companies : Internal and external training, courses
Vocational schools and universities : Online seminars, lectures, presentations
Pupils and students : Online learning portal
Tutoring institutes : Online tutoring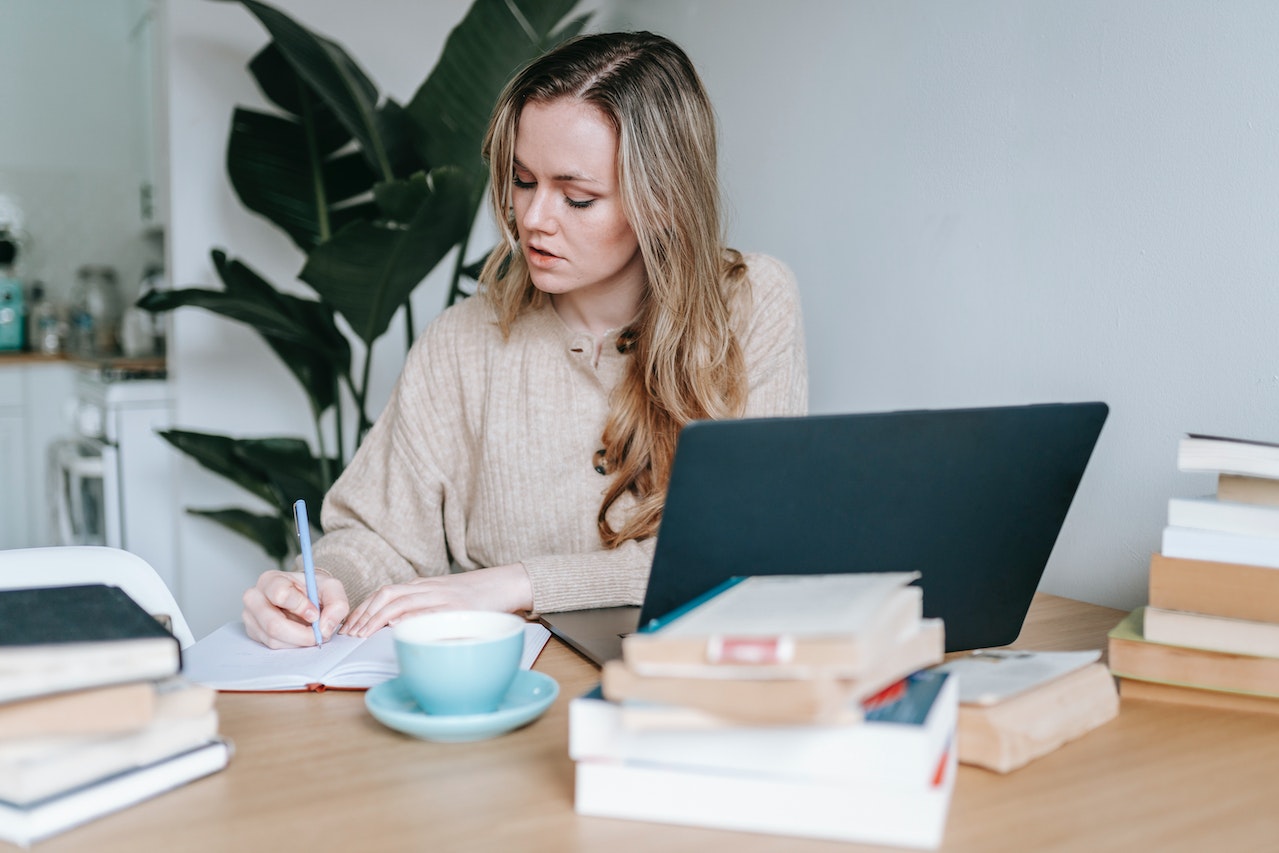 Completely web-based! No software installation required!
No software installation, neither you nor the participants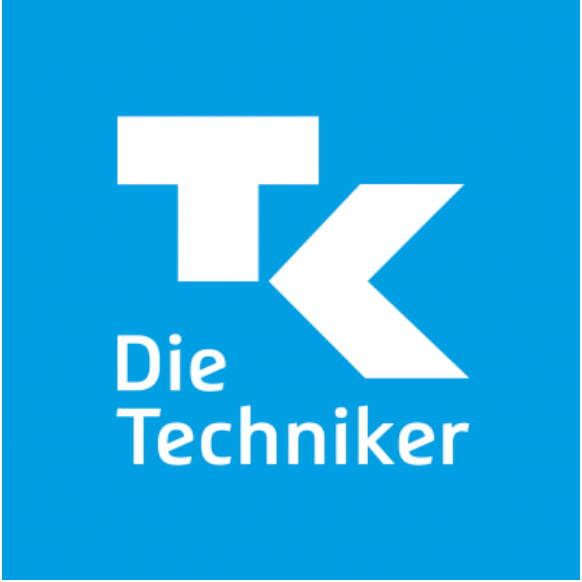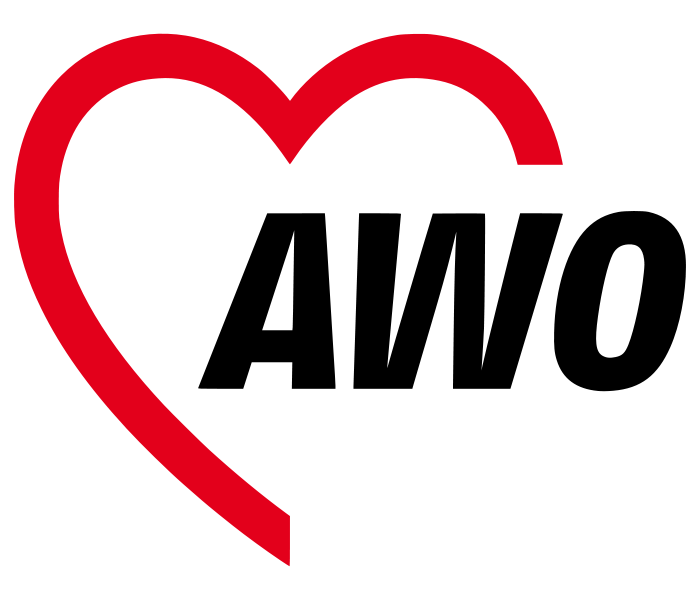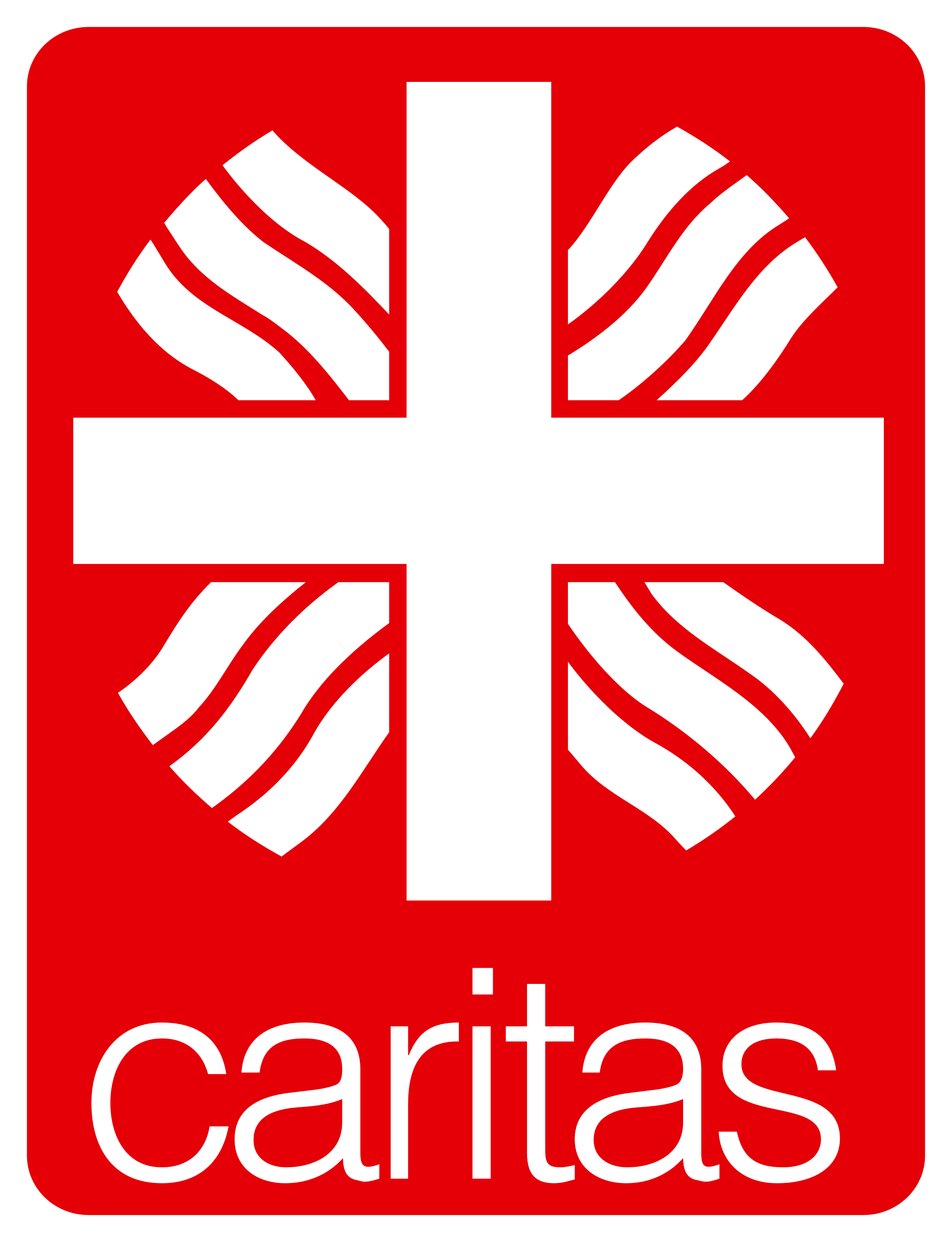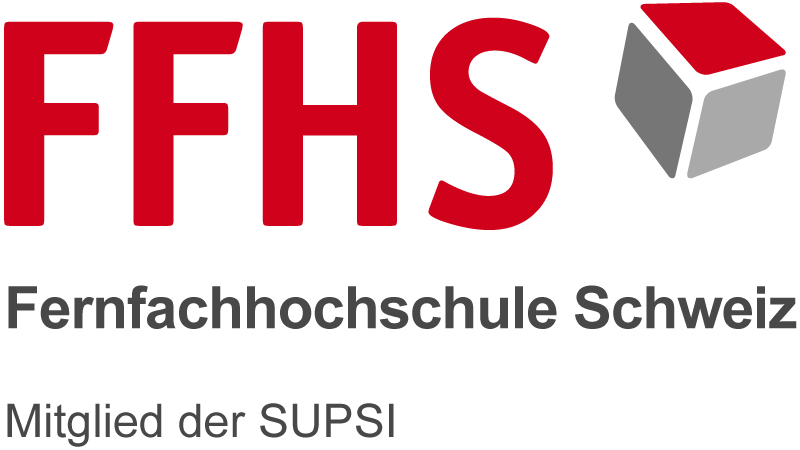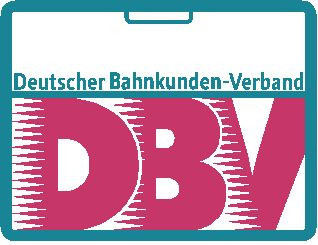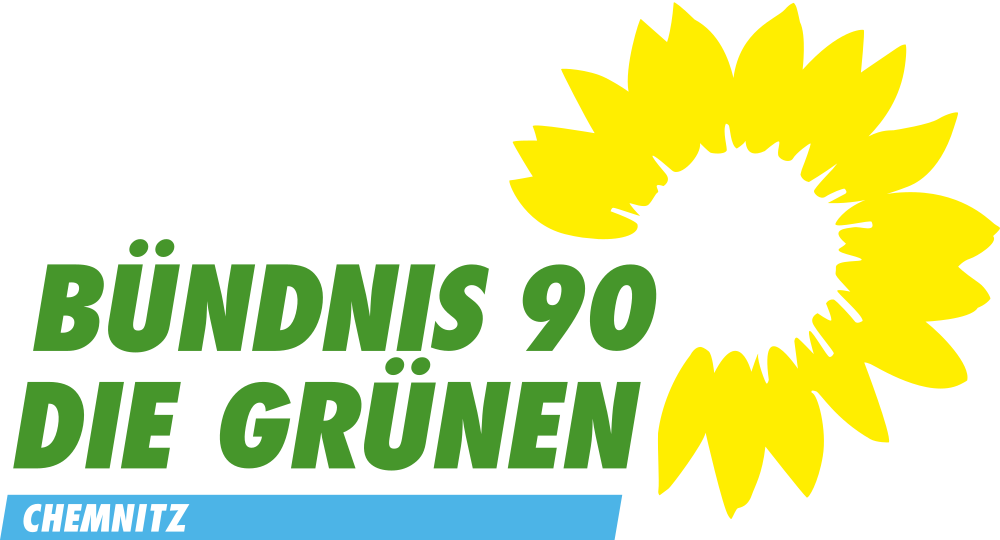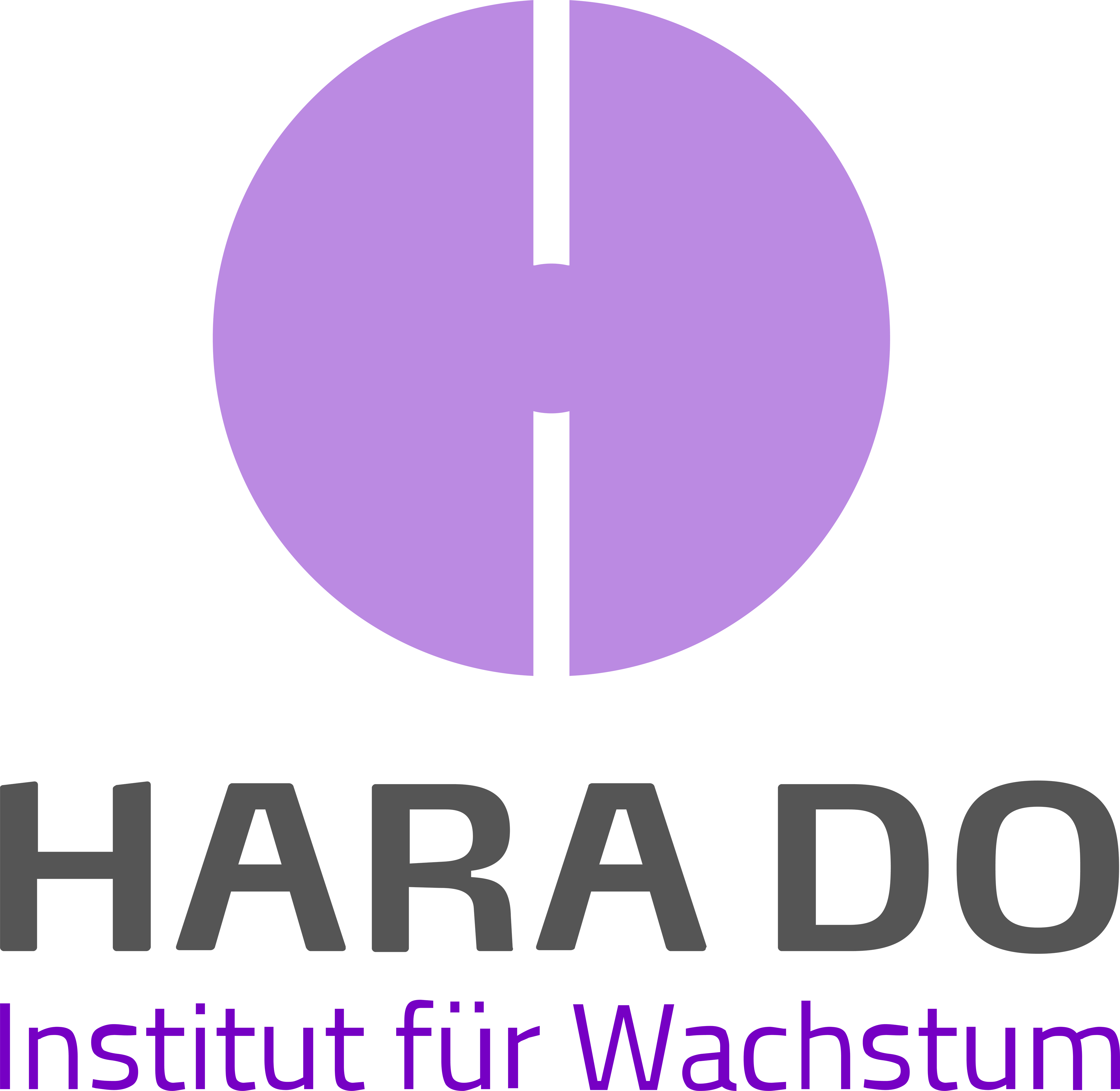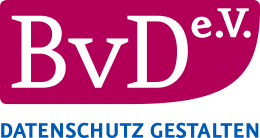 Choose your live demo date!
Complete solution for the realisation of your online education events
With ecosero e-Learning you get the complete solution for the realisation and marketing of your online education events from person to person in the most modern virtual course/seminar room.
Of course, you can also offer and manage your on-site education events. ecosero covers the entire process for online/offline education: From planning and creation, to implementation and evaluation, to billing. Easier than ever before.
You get a customisable solution for highly interactive online education.
Without additional software!
Your web browser is enough!

Online
courses

Online lectures
Online seminars
Online trainings
Online lectures

Hybrid events
In learning and webinar management
Request a free trial account and try it out!
Learning and webinar management
This is how easy it is to implement your internal and external courses, training and webinars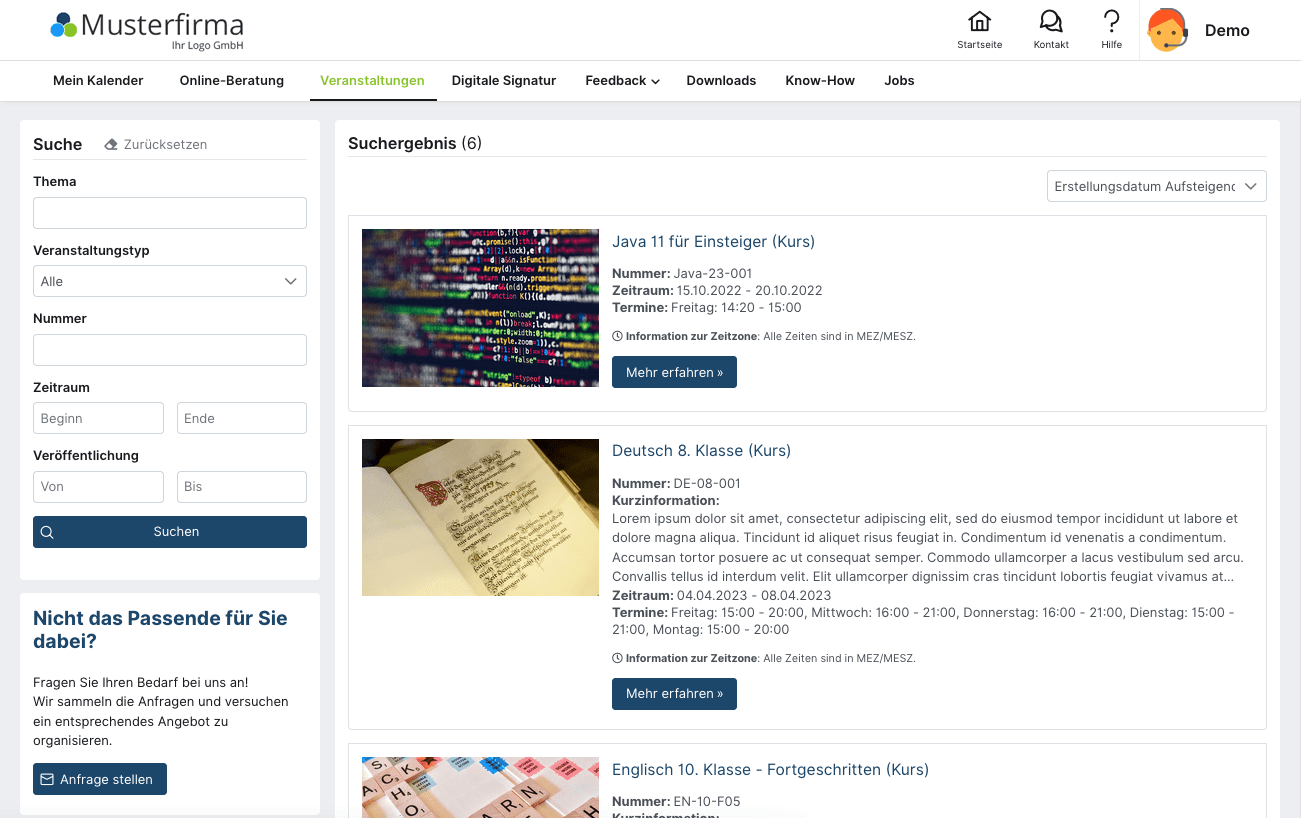 Conveniently create and publish online education events
Presentation: Configurate comfortably how your education events should be presented on your ecosero pages.
Templates facilitate the creation of your events.
Release: For role-specific events, you can release them for specific users (groups) with multiple access options.
Cloud storage: For your event documents and recordings.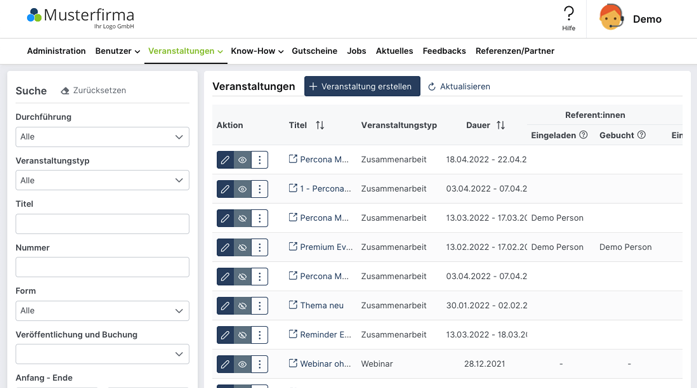 Manage
Booking management: Easy management of bookings, cancellations, lecturer changes and date changes
Email management: Convenient administration of predefined emails or emails that you can design yourself using the WYSIWYG editor. These are automatically sent to administrators, participants and lecturers in the event of bookings, cancellations, etc.
User management: Simple lecturer and participant management as well as role and rights management enable very flexible use of your solution.
Document management: Convenient event-specific and personal document storage/sharing
Own start page with your courses
With ecosero e-Learning you get your own pre-configured landing page in your corporate design. This can be easily adapted to your own needs at any time.
Inform your customers about your services and offer your live and automated courses for free or for a fee on the landing page, including booking management.
As a white-label solution, you can set up your own logo, imprint and your own general terms and conditions and privacy policy in ecosero e-Learning.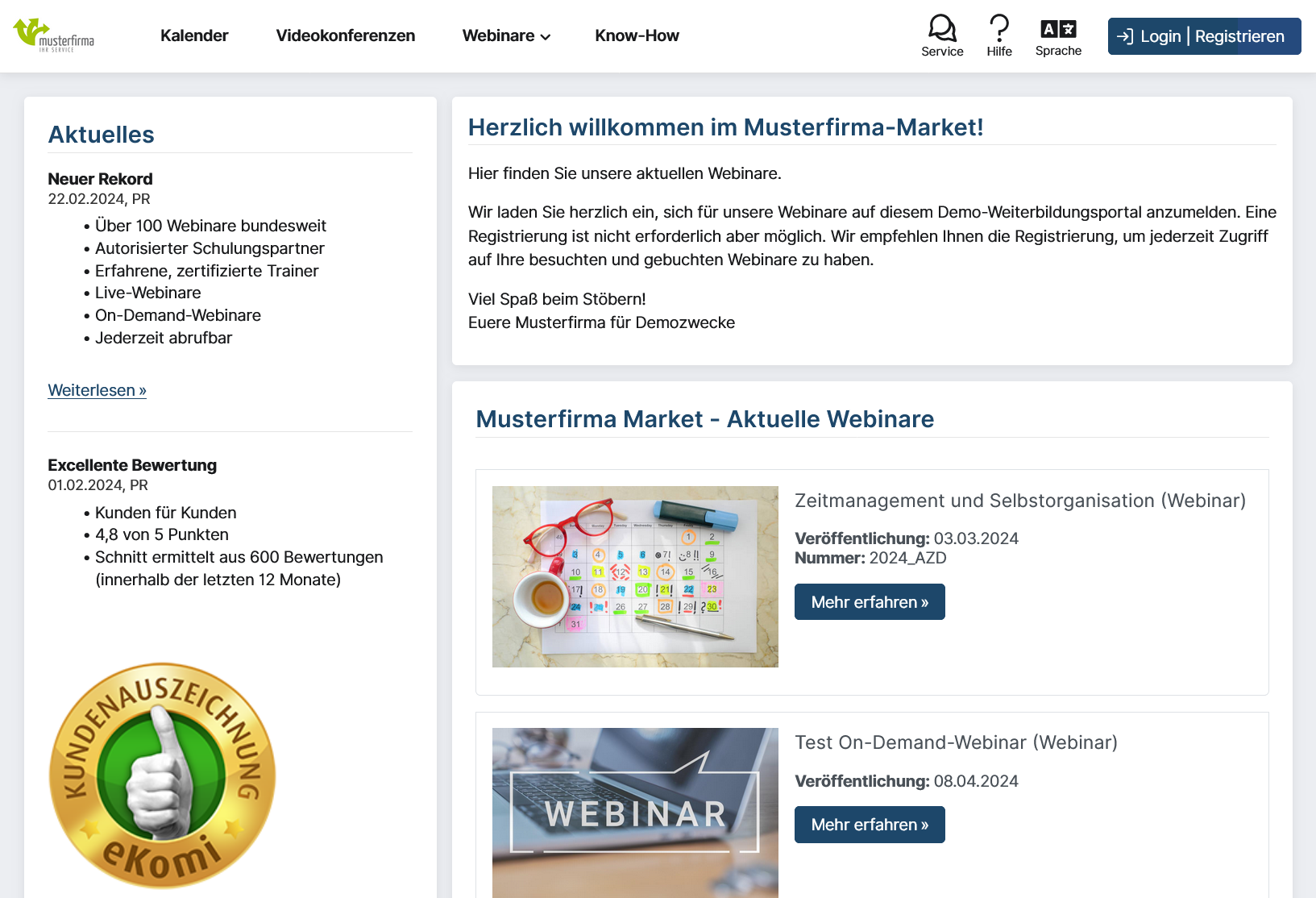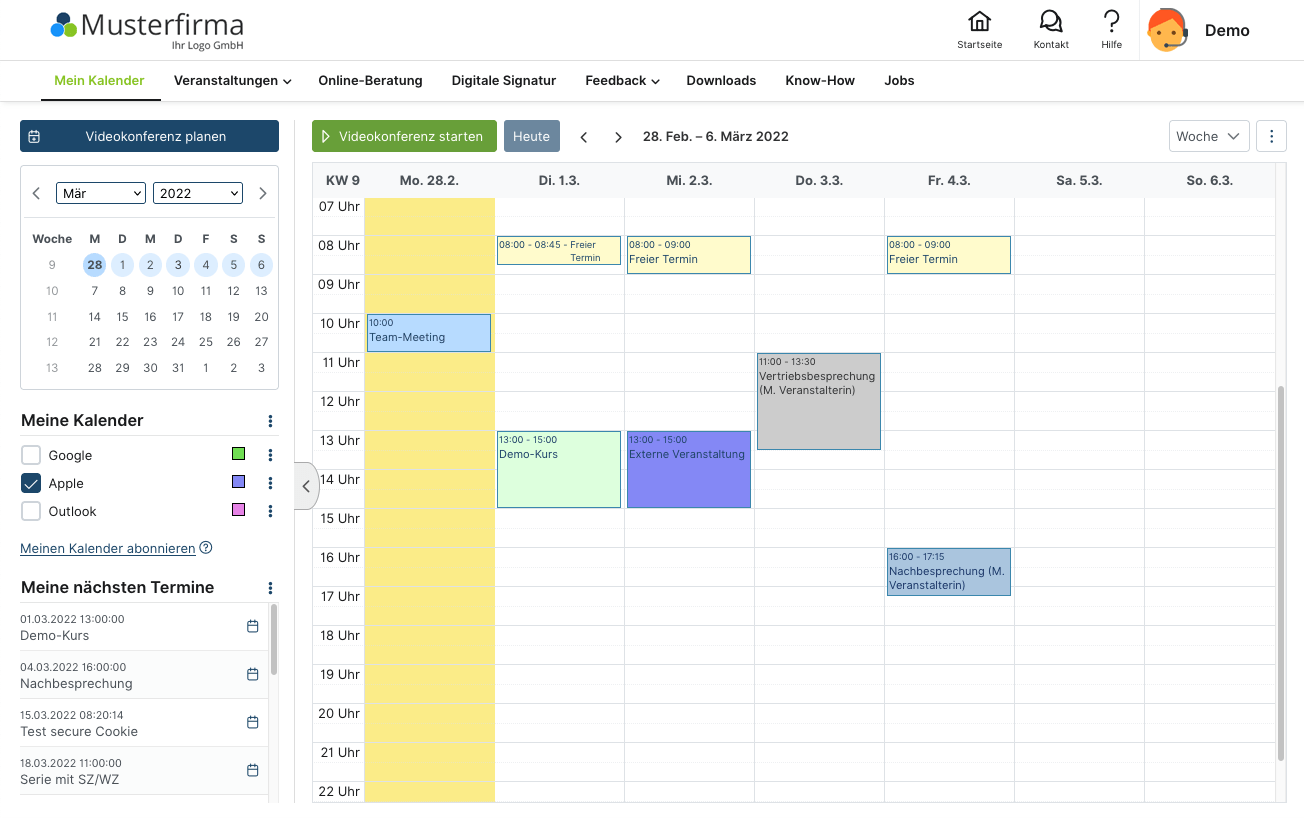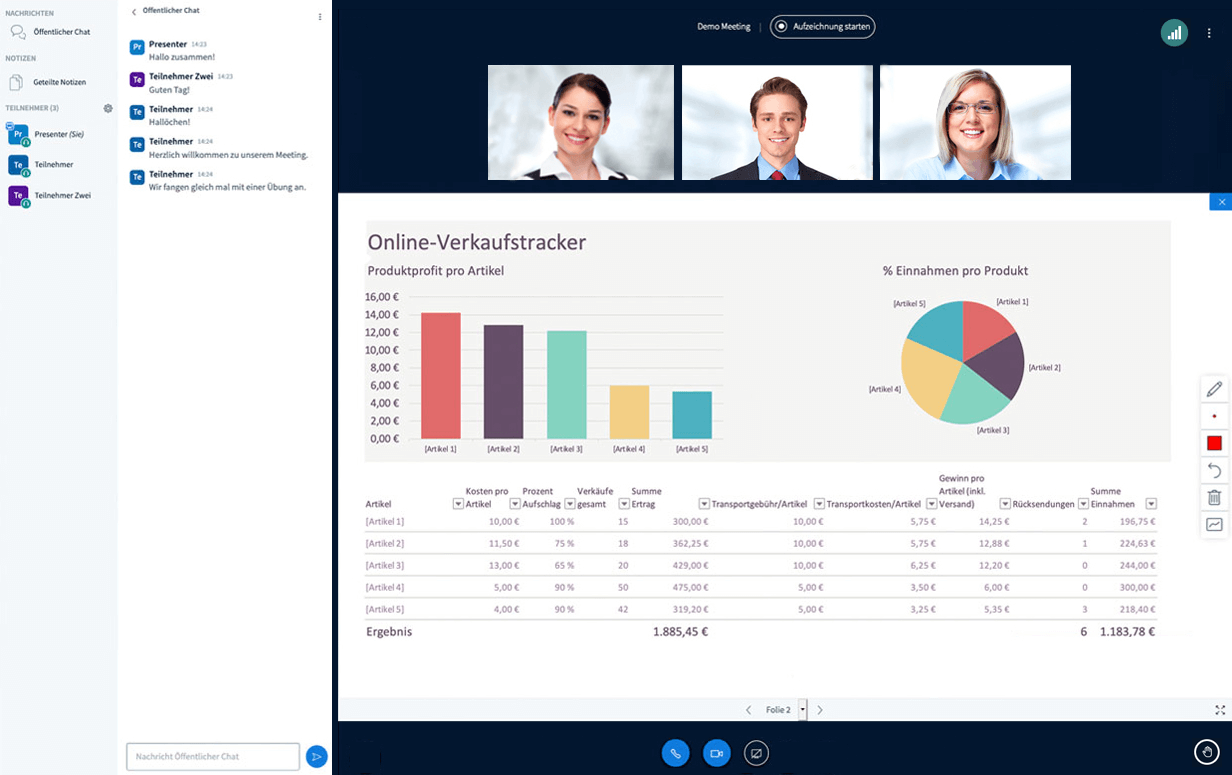 Participation and feedback
Interactive learning and teaching in the most modern virtual classroom
Role-specific areas for organisers, moderators, lecturers and participants enable convenient booking, cancellation, participation and feedback.
Playback: Overview of attended events for your participants with playback option
Feedback: Participant feedback possible after each event
Event enquiry: En quiry option for events by your users with overview and editing option in event enquiry management
Try ecosero e-Learning now for free!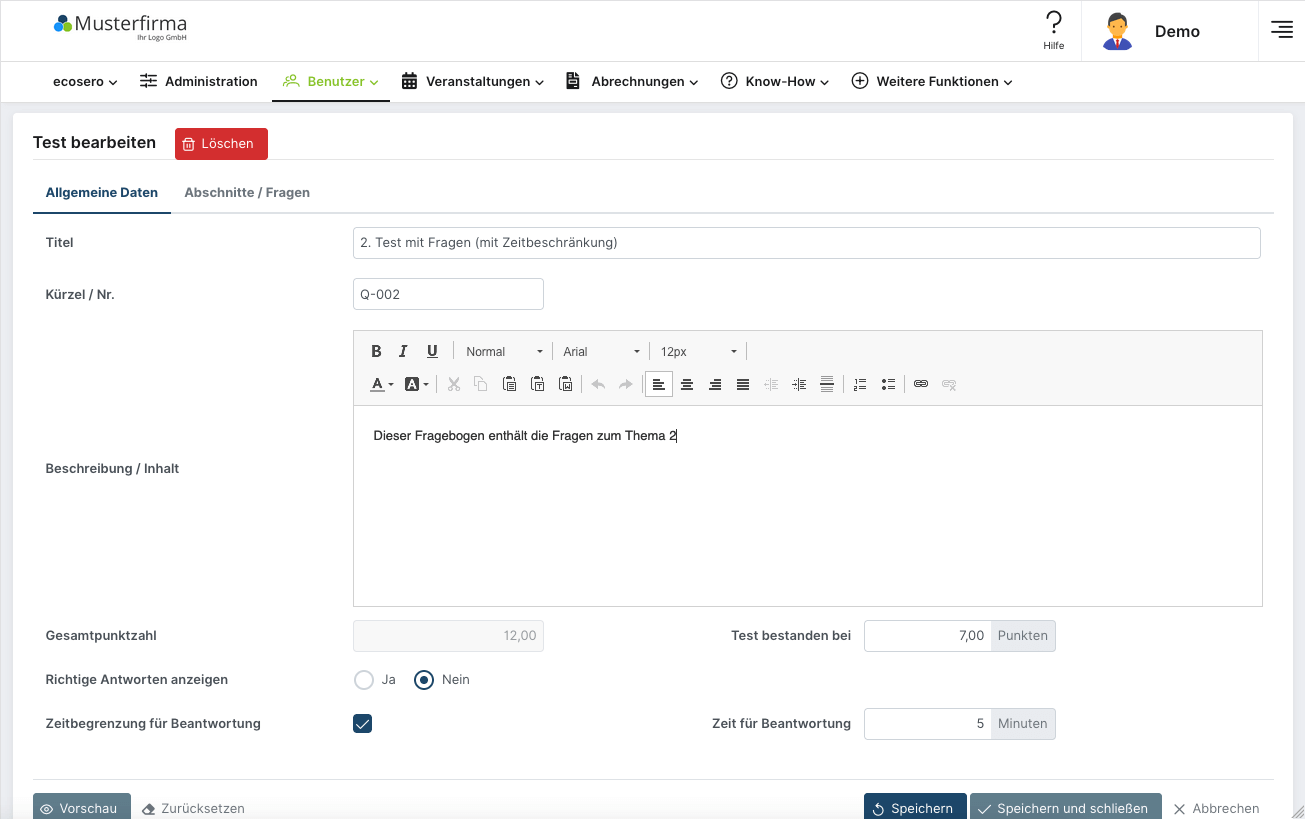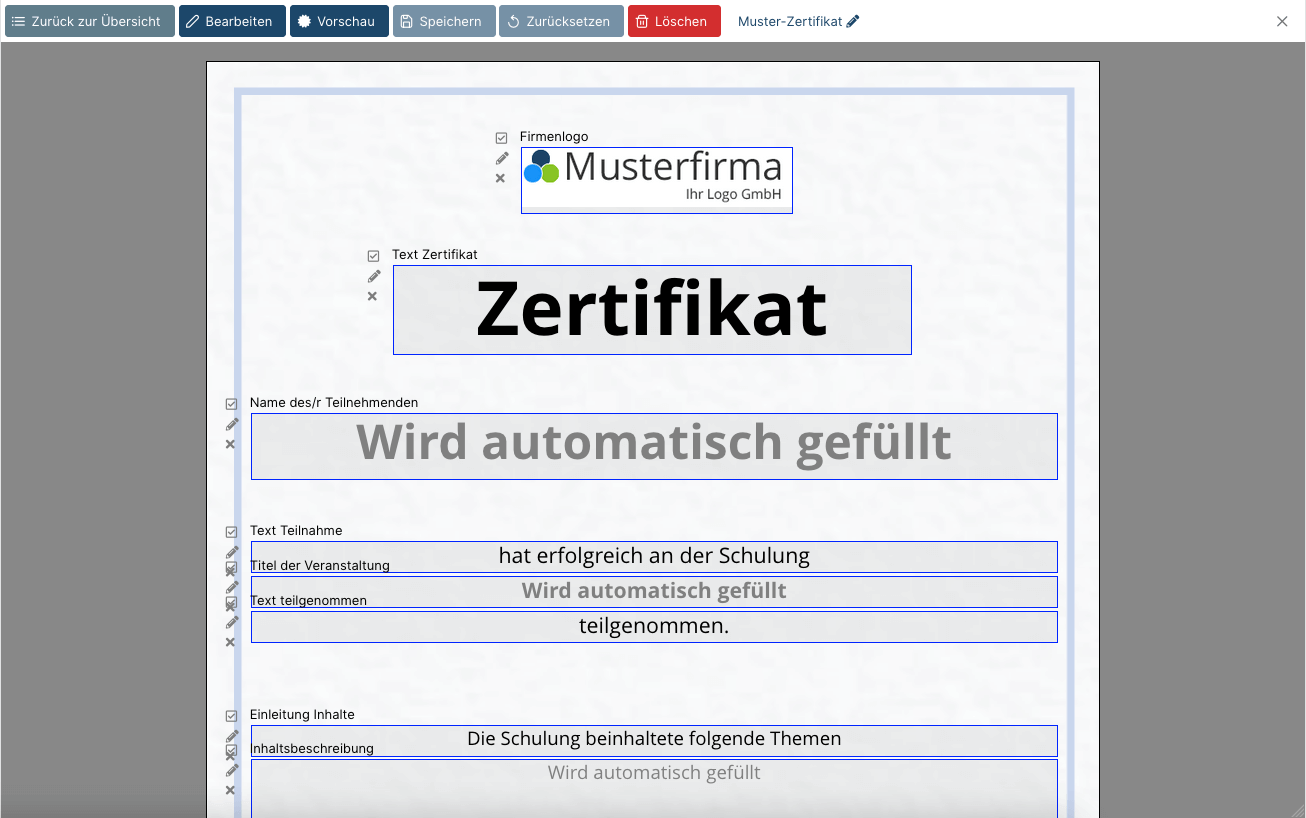 Learning progress control, online test and certificate creation
Automatic certificate creation: Conveniently create certificates and link them to learning progress checks for automatic certificate issuance.
Check learning progress: Create questionnaires and tests to check participants' learning progress.
Invoice
Invoice creation: Create and edit invoices conveniently
Automatic dispatch: Send invoices to customers automatically after booking a chargeable event
Convenient overview: keep an eye on open and settled invoices at all times
Fees: Overview of speakers' fees
Fees: Overview of fees for participants
Online knowledge management
Increase the participation of your clients and employees in the development and transfer of know-how.
Your managers and admins can :
create topic-oriented know-how databases
reject or approve user-submitted topic proposals and elaborations with documents
organise know-how transfer events (such as field reports) in the virtual classroom
Your employees can :
independently pass on their knowledge in the virtual classroom directly to other staff members, face-to-face
search for and download documents (and document templates)
upload their own documents in a structured way
Your clients can :
download documents (e.g. product sheets, white papers, etc.)
participate in your video webinars
rate your events
upload their own documents, which you can rate and, if necessary, release.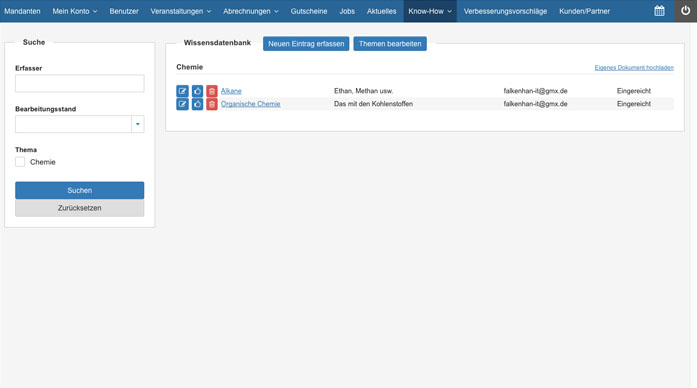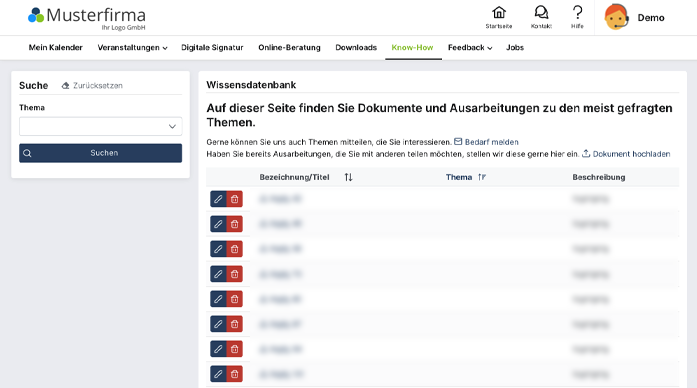 Try ecosero e-Learning now for free!