Virtual classroom based on BigBlueButton
Optimal interactive teaching and learning with
ecosero
No software installation
Optimal live online education with the help of

ecosero

-LiveCam
Choose your live demo date!
Online teaching as if you were sitting together
In the virtual classroom as an integral part of ecosero PRO and PREMIUM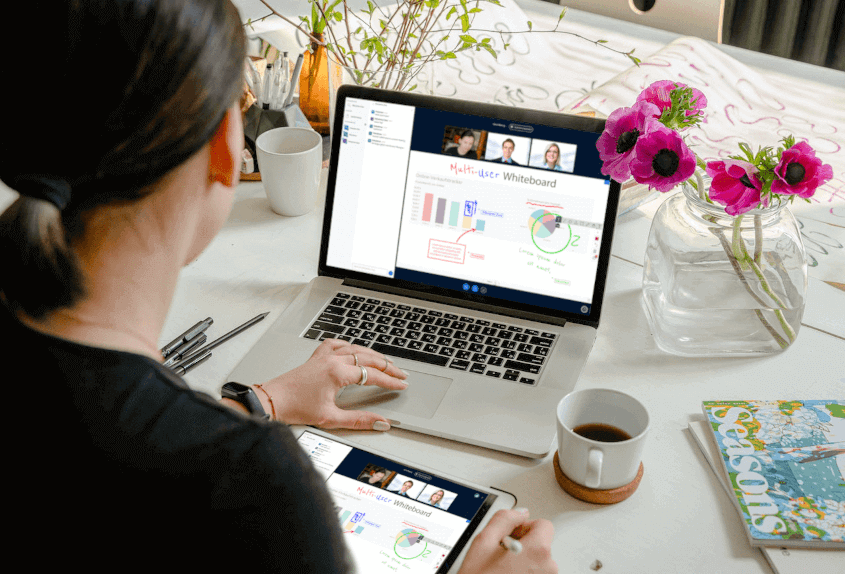 Web browser-based and device-independent
Web browser-based virtual classroom with HD video, low latency voice and reliable VOIP telephony
No software installation necessary
Compatible with common devices (PC, smartphone, tablet)
Integration of non-digital objects and media
Live document and object scanner ecosero-LiveCam for visualising non-digital materials, handwritten notes and other objects live in the virtual classroom
No annoying scanning and uploading
Webcam, recording and playback
Participants can share their webcam and be visible to everyone at the same time
Recording of events for later playback and download
Cloud storage for recordings: 5 GB (ecosero PRO) or 10 GB (ecosero PREMIUM)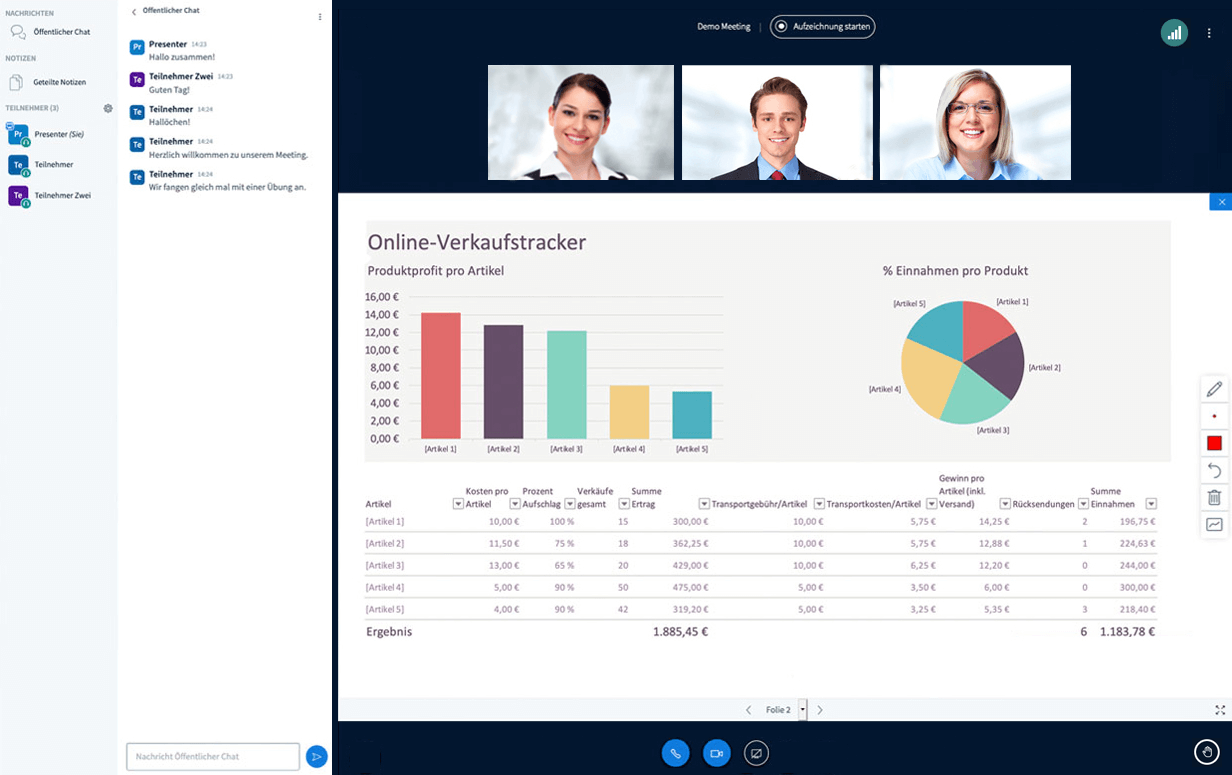 Group work with breakout rooms
Group participants together and place them in breakout rooms for a set period of time - for better collaboration
Learning together with desktop sharing
Share the entire screen or individual applications
Participants can follow activities on their PC
Access from outside is of course not possible
Touchscreen-enabled multi-user whiteboard
Easy upload of documents (PDF, Office files, etc.)
Add annotations to the presentation via the whiteboard tool palette
Write and draw directly on the whiteboard using the touch screen
Customisable, multilingual, secure
Virtual classroom currently supports 50 languages
Secure https communication
Live surveys, tests & feedback
Conduct surveys and tests during the live event (course, seminar, training, etc.)
Interactive
Participant feedback via status icon: Request to speak, absence, agreement, disagreement, etc.
Moderator can exclude participants, mute them, assign speaker rights, etc.
Private and public chat rooms
Learning analysis dashboard for evaluation of participants' participation
Learning progress checks
Creation of questionnaires and tests for monitoring participants' learning progress in the ecosero app
Hybrid events
With ecosero you can hold hybrid events in addition to purely online events.
The ecosero virtual classroom is ideally suited for this. For example, lecturers can use two cameras simultaneously. While one camera is pointed at the lecturer, another camera can be pointed at an analogue board in the on-site meeting room, for example.
Instead of an analogue board, the touch-screen capable whiteboard of the ecosero virtual room can also be used for hybrid events. For example, a large touch-enabled monitor in the on-site meeting room can be used as a digital whiteboard on which lecturers and participants can write and sketch on-site or online.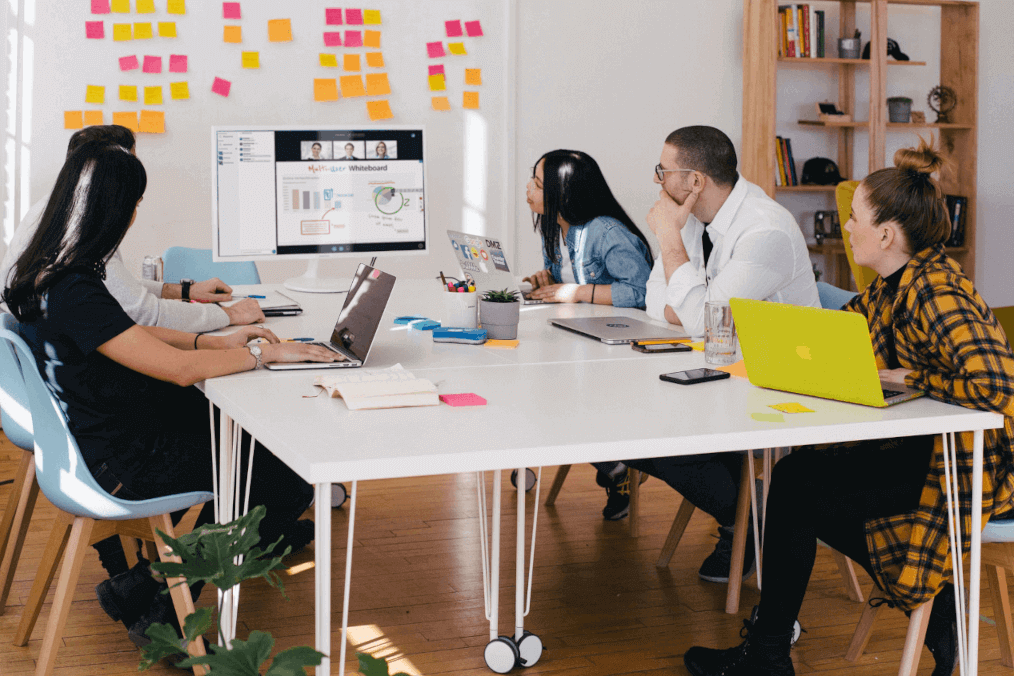 Availability of the Virtual Classroom module
Just try ecosero now for free!
You can conclude an order processing contract and a confidentiality agreement with us in accordance with §203 and 203 (StGB).
All servers, including the STUN and TURN servers, are located in German data centres. Data transmission is encrypted.
Order processing contracts have been concluded with all data centres in accordance with Art. 28 Para. 3 DSGVO.