This is how you realize your online recruiting!
Get new talents quickly and easily with ecosero
Online recruiting management with ecosero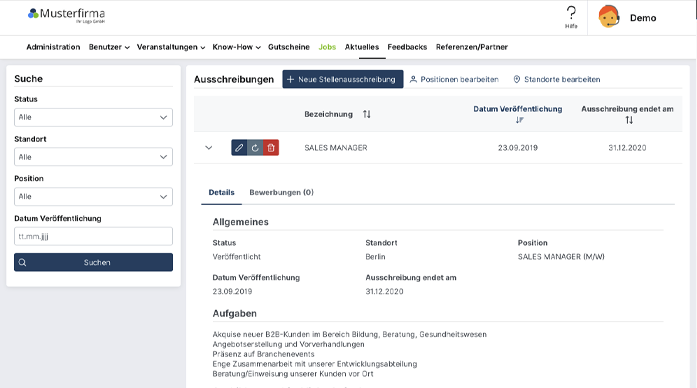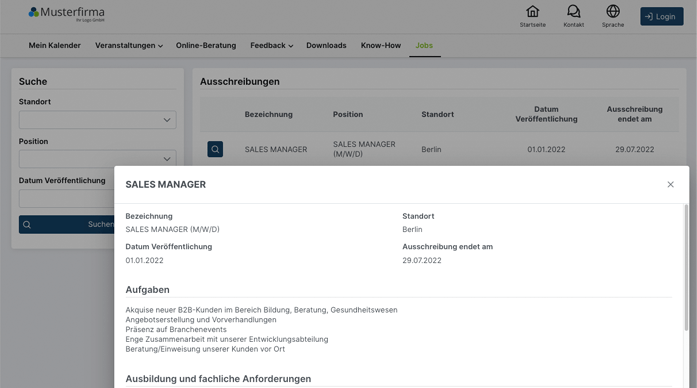 Job advertisements, job interviews, applicant management
Lack of qualified personnel is not a secret anymore. The more it is important to publish and staff vacant job positions in an effective and time saving way.
Our eRecruiting module gives you a comfortable possibility to create and publish vacant job positions directly on your ecosero web solution.
Templates for job advertisements
Comfortable creation and publishing of job advertisements via WYSIWYG editor
Manage all applications
Applicant feedback management
All interview appointments will be accessible via your ecosero calendar. With only one click you start the interview.
The applicants will automatically receive an email with an invitation and participation link for the conference room - and you are ready to start.
Just try it! Request your free test account!