GDPR compliant, secure and reliable
The ecosero web and video conference solution
For online meetings, education, consulting, recruiting, service and sales
No software installation required

Server location Germany, SSL encryption

Can be integrated into your systems

Very simple and intuitive operation, including touchscreen capability

Optimal live online collaboration with the help of the ecosero LiveCam

Supports 50 languages
From 13.99€ / month plus VAT
The ecosero video and web conference solution is optimized for highly interactive online collaboration
It is an integral part of ecosero STARTER, PRO and PREMIUM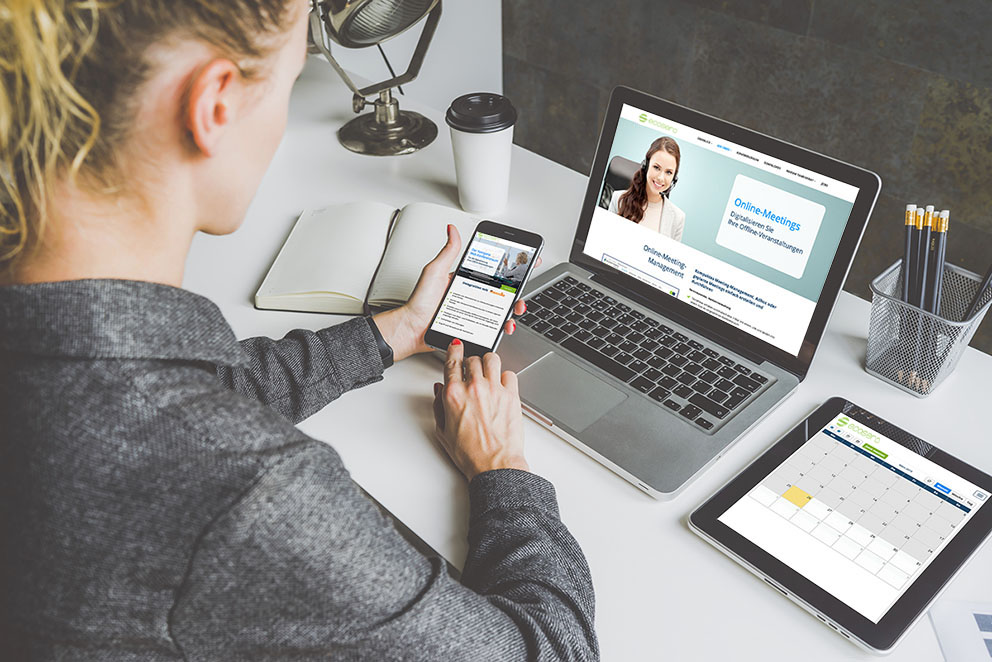 Web conferencing
Browser-based web conference solution, no software installation necessary. Reliable VOIP telephony (high-quality, low-latency).
The ecosero web conference solution is compatible with common end devices. You can take part in meetings in the ecosero web conference room with your PC or laptop, tablet or smartphone.
Integration of non-digital objects and media
With our document and object scanner ecosero-LiveCam you can visualize your non-digital materials, handwritten notes and other objects live in the web conference room - without the hassle of scanning and uploading.
Whiteboard with touchscreen capability
With a touchscreen you can write and draw directly on the multi-user whiteboard.
Webcam and recording
All participants can share their webcam and are visible to all at the same time. If necessary, the event can be recorded and played back later.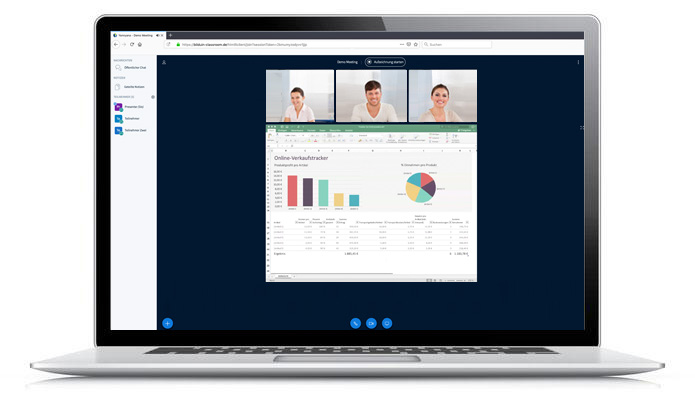 Work together via desktop sharing
Just share your screen or individual applications. All participants will be able to see your activities on their devices. Access for third parties is of course not possible..
Collaborate on a multi-user whiteboard
Upload your documents (PDF, Office files, etc.) to the whiteboard with one click. You can then discuss the presentation together and make remarks using the whiteboard tool palette.
Customizable, multilingual, safe
The web conference room currently supports 50 languages. Communication takes place securely via https.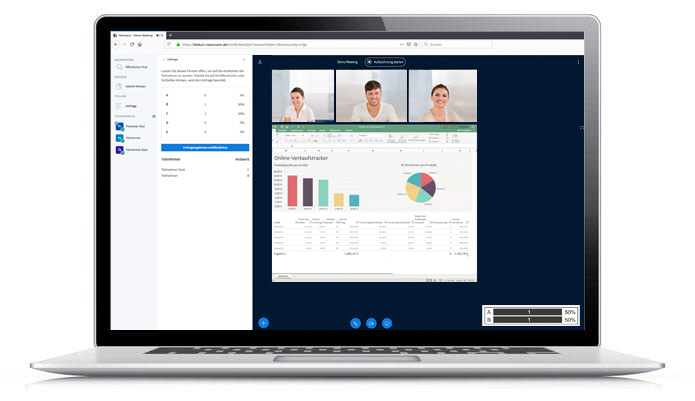 Live polls, tests & feedback
During the web conference (meeting, training, customer service, etc.), live surveys and tests can be carried out and participant feedback can be obtained.
Interactive
Ongoing participant feedback via status icons: request to speak, absence, approval, rejection. The moderator can exclude participants, mute participants, grant speaker rights, etc.
Private and public chat rooms are available.
System requirements
Software: Current internet browser