The special thing about digitisation with ecosero
The growing need for holistic solutions for internal and external collaboration, consultation, training and service is still a challenge in companies. What they are looking for are easy-to-use, data protection-compliant, holistic solutions for the realisation of video conferences, video consultation sessions, consultations and training, both online and offline and hybrid. And the whole thing seamlessly in one product, configurable according to needs, completely web-based and integrable into the IT landscape of companies
However, there are hardly any offers from Germany that have a comprehensive, innovative range of functions and at the same time run on German servers in compliance with data protection laws, if necessary with certified, highly secure end-to-end encryption.
Thus, several different (often not data protection-compliant) software solutions with non-integrated processes and inconsistent operation inevitably lead to high administration efforts, high licensing costs, low acceptance and dissatisfaction.
We close precisely this gap with our holistic, comprehensive and data protection-compliant platform ecosero with marketing options for your webinars, courses and advisory services.
Conclusion
With ecosero, you sustainably increase the digitalisation of your company and thus internal productivity and sustainable competitiveness.
The following points are important for digitisation?
GDPR-compliant

Supports holistic digitisation

Easily expandable without renewed software installation

Can be integrated into existing IT landscapes and websites

Innovative, web-based & customisable as white-label solution Fast support without language barriers

Fast support without language barriers

Transparent & inexpensive
Would you like to see the digitisation features for yourself and try out our comprehensive platform directly?
GDPR compliant
ecosero users can always rely on a seamless security concept: The data is of course transmitted SSL-encrypted. If required, certified, highly secure solutions with end-to-end encrypted communication are also available. All servers including STUN and TURN are located exclusively in ISO-certified German data centres with which we have concluded commissioned data processing agreements in accordance with Article 28(3) of the GDPR.
Supports holistic digitisation
Digitisation with ecosero is not limited to holding events in the video conference room. Rather, it encompasses the entire process of planning, publishing, executing, evaluating and monetising many people-to-people services - online, offline or hybrid.
For example, a training session can be conducted live online as well as recorded and seamlessly published and monetised as a video in the integrated webinar shop. In the area of counselling, for example, contracts can be discussed and digitally signed directly in the virtual room during online counselling.
A video conferencing solution alone is not enough for comprehensive digitisation. Therefore, in addition to providing a video conferencing system for online meetings, our comprehensive solution ecosero covers the following functions:
Online appointment scheduling for the convenient realisation of online appointments for counselling, coaching and consultation

Learning and webinar management for the organisation of learning/teaching processes incl. progress checks, online tests and certificates as well as recording of webinars that can be webinars that can be accessed at any time and from anywhere

Virtual classroom for interactive learning and teaching with whiteboard, Breakout rooms and learning analysis function

Webinar shop for monetisation of paid live events and webinars, including invoicing

Digital signature for the legally secure signing of documents during the during the meeting in the virtual room or afterwards.
Easy to expand without having to install new software
Not all of the above functionalities are always needed at the start of digitisation. With With increasing digitisation, the demands on the software used also increase. increase. Often, the need for these "advanced" functions is only recognised during use. No software should limit your offer due to insufficient functionality. Therefore, you can simply add further solutions at any time without having to install the software again.
Can be integrated into existing IT landscapes and websites
There are hardly any companies left that do not operate their own website and several systems to systems to provide their services. Ecosero offers functions for this, such as integration into your website, CMS or LMS.
Our single sign-on option is also beneficial, so you can save your employees, customers and partners the hassle of multiple log-ins.
Innovative, web-based & customisable as a white-label solution
The technical innovation of the software is also reflected in the customisation options. As a white-label solution, ecosero can be optimally adapted to your company with your corporate identity. It is also a clear advantage for your customers and employees that the software is web-based and runs in any browser and on any device.
Fast support without language barriers
There are always cases where quick support is needed by telephone. We always guarantee fast and uncomplicated support.
Transparent & inexpensive
Last but not least, price is a decisive factor in difficult times. Often licences are tied to named persons and only they can plan and moderate events. With ecosero, however, you get the no-named licence model.
Each person in the company can be granted the right to plan and conduct as many to plan and conduct as many events as they wish. The number of licences required depends only depends on the number of events to be held at the same time. This enables a very flexible use in the company with very low costs.
In summary, various aspects must be taken into account for digitisation in order to establish the company on the digital market in the long term and sustainably. We at ecosero know what is important. That's why we are a one-stop shop.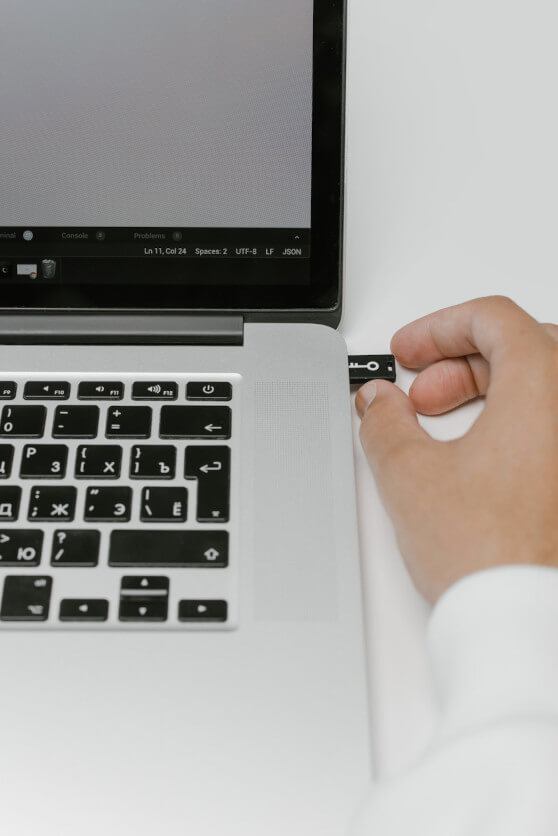 You would like to get to know our holistic platform and get a live demonstration of the many of functions live?