ecosero PRO
Compact meeting management for the creation and realization of ad hoc or scheduled web conferences and online video conferences
Focus on the content of your web conferences, online video conferences and videowebinars. ecosero covers all processes for meeting management and the realization in web conferencing rooms.
With the calendar functionality any registered user has access to the events with recording and playback capability.
Booking and cancellation functions with automatic email dispatch make it easy to manage your web conferences and videowebinars.
An integration into your existing systems is possible.
By upgrading to ecosero PREMIUM you will enjoy the comfort of a complete event management system.
You can upgrade to ecosero PRO or ecosero PREMIUM and benefit from advanced features.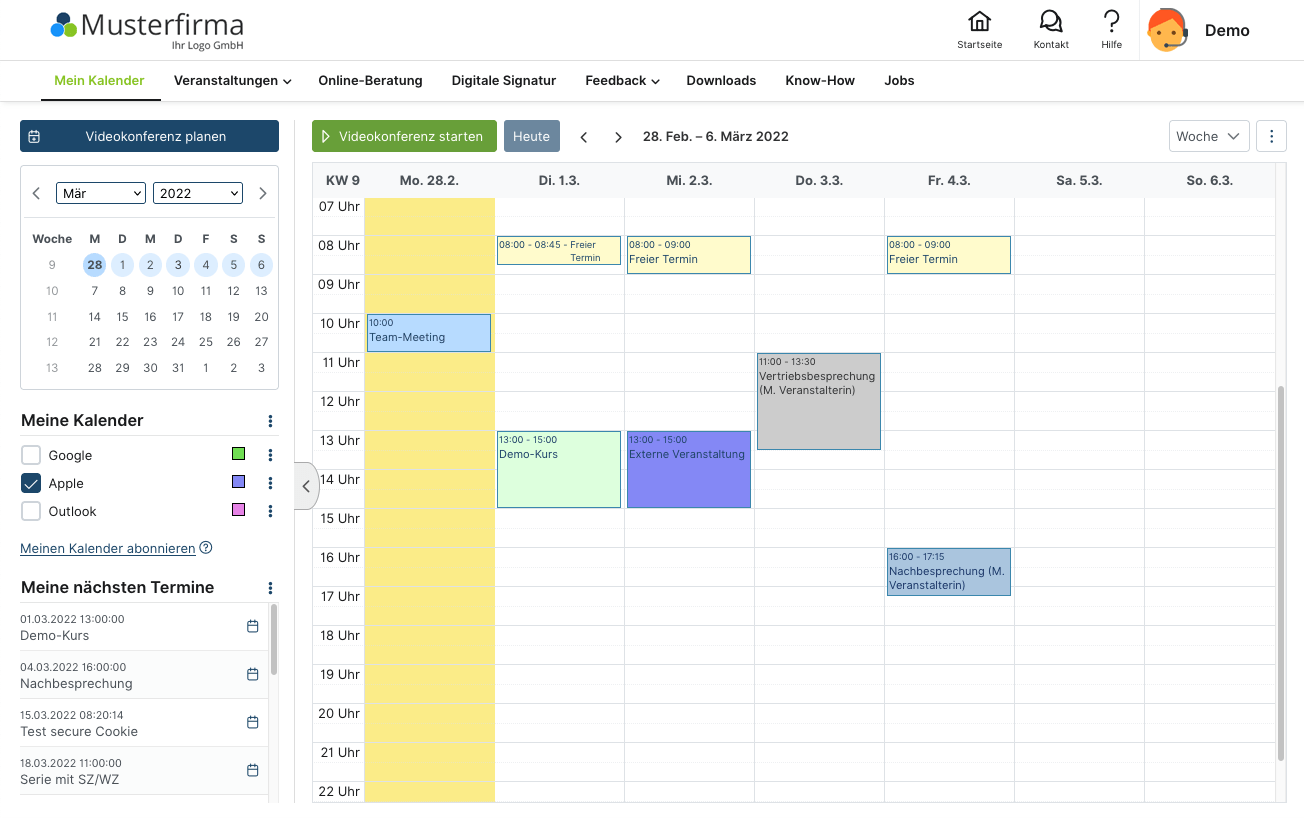 Plan your events with an easy-to-use calendar and more comfort functions
Creation and planning of events
Ad hoc web conferences can be created via the "Meet now" function
With a click on you calendar you can also create scheduled events very comfortable (including serial appointments).
Scheduled events can be rescheduled or even canceled, with automatic notification of your participants.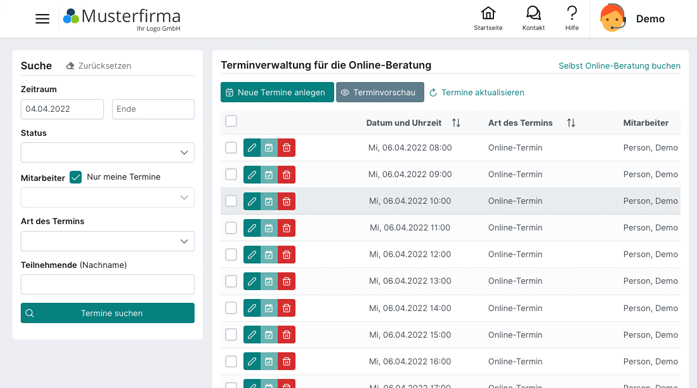 Calendar, contact management
Participants receive an automatically sent invitation email containing a participation link that leads them into the meeting room with just one click.
The emails, that are automatically sent to invitees on certain events (invitation, cancellation, ...) can be customized via a WYSIWYG editor to fit your needs.
Booking and cancellation management included
Plan and offer online consultation appointments
Plan online consultation appointments and publish them on your public ecosero web solution pages for booking by your customers.
If an appointment is booked you will be informed automatically.
Integration with your calendar app of choice
Google, Apple, Microsoft Outlook, Lotus Notes and Thunderbird
We offer you your ecosero calendar as ICS file following the iCalendar standard
Subscribe to your calendar as internet calendar
Import your existing calendars into ecosero as well
Ease of Use
It's easy to use
Concerted process steps
Buy the PRO version of your all-in-one solution with seamless upgrade possibility.
You can then immediately create your first web conferences, online video conferences and videowebinars, invite your participants and conduct your events.
You want the complete solution for all your types of events?
With ecosero PREMIUM you get a tailored package with a comprehensive event management.